Ulanzi L2 Cute Lite Waterproof LED Light
Ulanzi's latest offering of a waterproof LED video light, named the L2 Cute Light is an exciting addition to the company's ever growing affordable small video light offering.
Weighing the weight of an egg at 70 grams and not to dissimilar in size of 41mm (h) x 41mm (w) x 38mm (d), it's a great addition to your vlog set up or camera bag.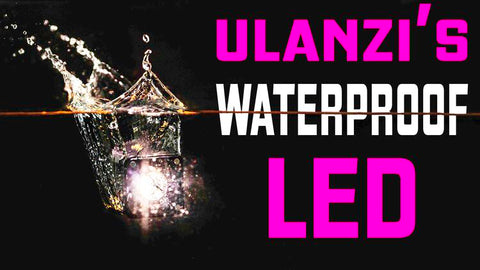 Functionality of The Light Unit
It's made of plastic but doesn't feel cheap. The light element is on the front of the cube, which is encased by four magnets at each of the corners, which enable the addition of filters and accessories. On the top of the Cute light is a female cold shoe, underneath is a ¼ inch female thread and on the left side is the power button, which doubles as a mode button.
This neat little LED light also features a magnetic back plate, so that it can be attached to metal surfaces to increase its useability. That same back plate features a charging port, specific to Ulanzi's magnetic charging plug, avoiding the presence of open plugs, into which water can seep.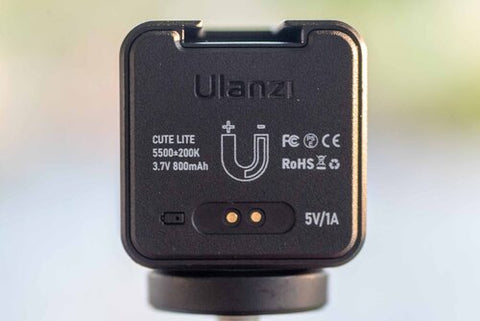 They provide two (60cm) charging cables with the kit, and next to the plug is a battery life indicator. When the light is solid green you have more than 35% charge remaining, under 35% the light changes to red, and under 5% the red light flashes. When charging the light flashes green and remains green when fully charged.
To turn the light on, all you need to do is hold down the clickable power button for 1 second. It has four brightness modes and will always start on the lowest brightness mode, regardless of which mode it was on when turned off. Every short press of the power button increases the brightness of the beam, through four intensities. The fourth click reverts the light back to the lowest level of brightness.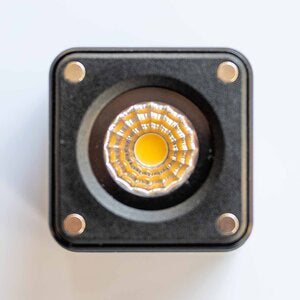 Light Strength and Quality
The light when on its lowest setting will remain on for 240 minutes, until the battery needs to be recharged. If put on its brightest setting it will remain on for 60 minutes, however after 20 minutes the front casing is very hot to touch. It only takes 60 minutes to recharge and if you need to use it while recharging you can. This will however increase the time required to fully recharge the battery, but the light will work the instant recharging commences, from a previous flat battery.
At ½ meter the strength of the light is 1,000 lux, reducing to 300 lux at 1 meter. At even half strength this light is bright enough to vlog with, illuminating a human face sufficiently. The Cute Light has an illumination angle of 60 degrees and boasts a whopping 50,000 hours of use lifespan. The colour temperature is 5500 kelvin +/- 200, given a standard daylight coloured beam, perfect for realistic video and photographic lighting. 
The L2 Cute LED Light has a Colour Rendering Index (CRI) of 95 +/- 2RA out of a perfect 100. The CRI is how a light is measured against its ability to show its subject faithfully accurate in colour to a natural light source. Most LEDs sit around a rating of 80 and above, which is good, but 95 is exceptional from such an affordable light.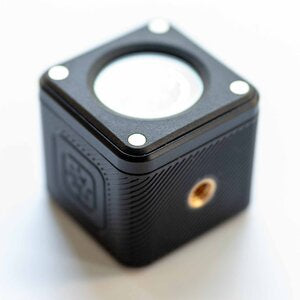 Waterproof Specifications
One of the elements of design making the Cute Light both intriguing and useful is its underwater capabilities. It has a waterproof rating of IP68. This rating system was created by the International Electrotechnical Commission to offer a universal classification for the waterproof or water-resistant capabilities of a product. An IP68 rating means the light is classified to withstand dust, dirt and sand, and is resistant to submersion in freshwater for 30 minutes at a maximum depth of 1.5 meters. Each manufacture is then permitted to state the additional capabilities of their device.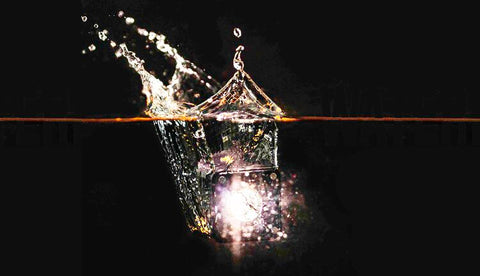 Ulanzi have said that the L2 Cute Lite Waterproof LED Light is water resistant up to 5 meters. Which means it can, for a short period of time endure the water pressure when submerged to 5 meters but should not be operated at that depth.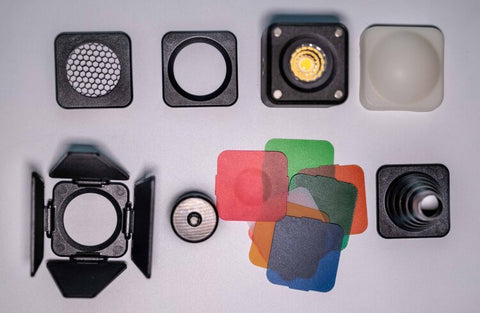 Accessories
The light comes with several handy accessories and is packaged in a zipped material covered hard-box with foam inserts. As well as the charging cables and a small karabiner, allowing you to attach the carry case to a clip on your bag, you receive some other very helpful additions.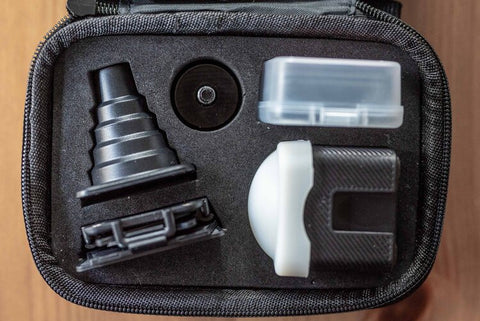 The blaster (a focus funnel) allowing the light to be directed into a hard, small circle of light, connects to the front of the light via the magnetic ports, which hold it firmly in place. Also using this technology are some attachable barndoors which have 180 degrees of versatility. There is also a partially transparent white rubber cover for the light which defuses and softens the light. This is an accessory Ulanzi adapt widely to their range of other video lights. Complimenting the blaster and barn doors is a honeycomb filter which again snaps on the front, giving you more lighting options.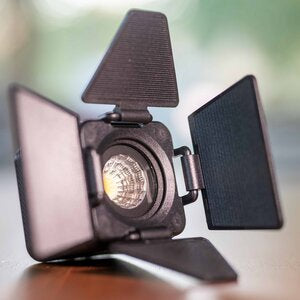 The final accessory is what makes this light really enticing to the world of creative video and photography. There are 8 different transparent, plastic, colour diffusers which a magnetic bracket holds in place. The colours are dark red, light red, orange, yellow, light green, dark green, blue and white. They can also be used with the blaster, barn doors and honeycomb filter, increasing your creative potential exponentially.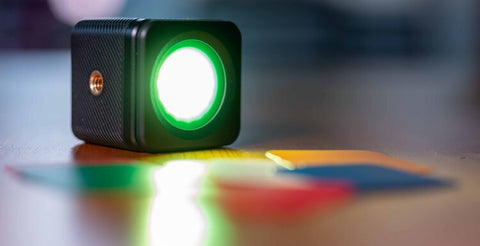 Limitations To Be Aware Of
A final accessory is the tripod mount. This isn't a great quality addition as when tightened doesn't line up straight with the light and often slips, as most mounts like this tend to do. It's handy if you have nothing else, but there are much better options out there if you need to rely on one.
A further potential weakness is the strength of the magnets which hold the accessories in place. They do hold them in the right place, and hold them well, but if a significant knock occurs or constant vibration happens, then I can see the accessory being easily dislodged. 
With a life of 50,000 hours it's reasonable to expect this light to last you a long time. With this in mind the on/off mode button may be susceptible to wear cracking the pliable button covering. This would result in breaching the waterproof integrity of the light and making the light hard if not impossible to operate. I have no proof of this at all, but it was an observation I felt valuable to make. This I foresee would only occur after excessive and constant use over a long period of time.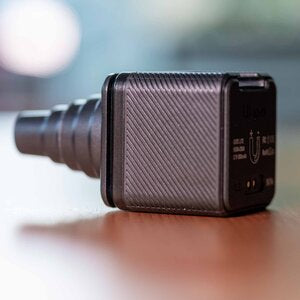 Concluding Thoughts
By now you will have worked out if the Ulanzi L2 Cute Lite Waterproof LED Light Is what you're after. Please watch the video I made of the light, featured above, to see what it can do. As I've used it and pondered its applications, I've concluded it's a great option if you're needing it for product photography that involves water or if your vlogging outside in a potentially wet weather situation. Because of its size and brightness too, it is so easy to throw in your camera bag and pull it out when you need an extra light source while out in the field.
It retails from Ulanzi's website at $39.95, which is an amazing price for what you get and what it can do. You can take a look for yourself here.
Thanks to Ralph Mayhew for the review article, here is the link to the original article.