Description
Blink 500 PRO HM -- Handheld transmitter holder for Blink 500 PRO TX
The Saramonic Blink 500 Pro HM is a handheld transmitter holder for the Blink 500 Pro TX clip-on transmitter.

It gives Blink 500 Pro users the ability to turn their TX clip-on transmitter into a handheld microphone. Ideal for handheld interviews, presentations, news reporting, speeches, podcasts, and much more.

Simply slide-on the TX transmitter onto the HM holder, and you have a powerful handheld microphone, drastically expanding the Blink 500 Pro's flexibility in seconds.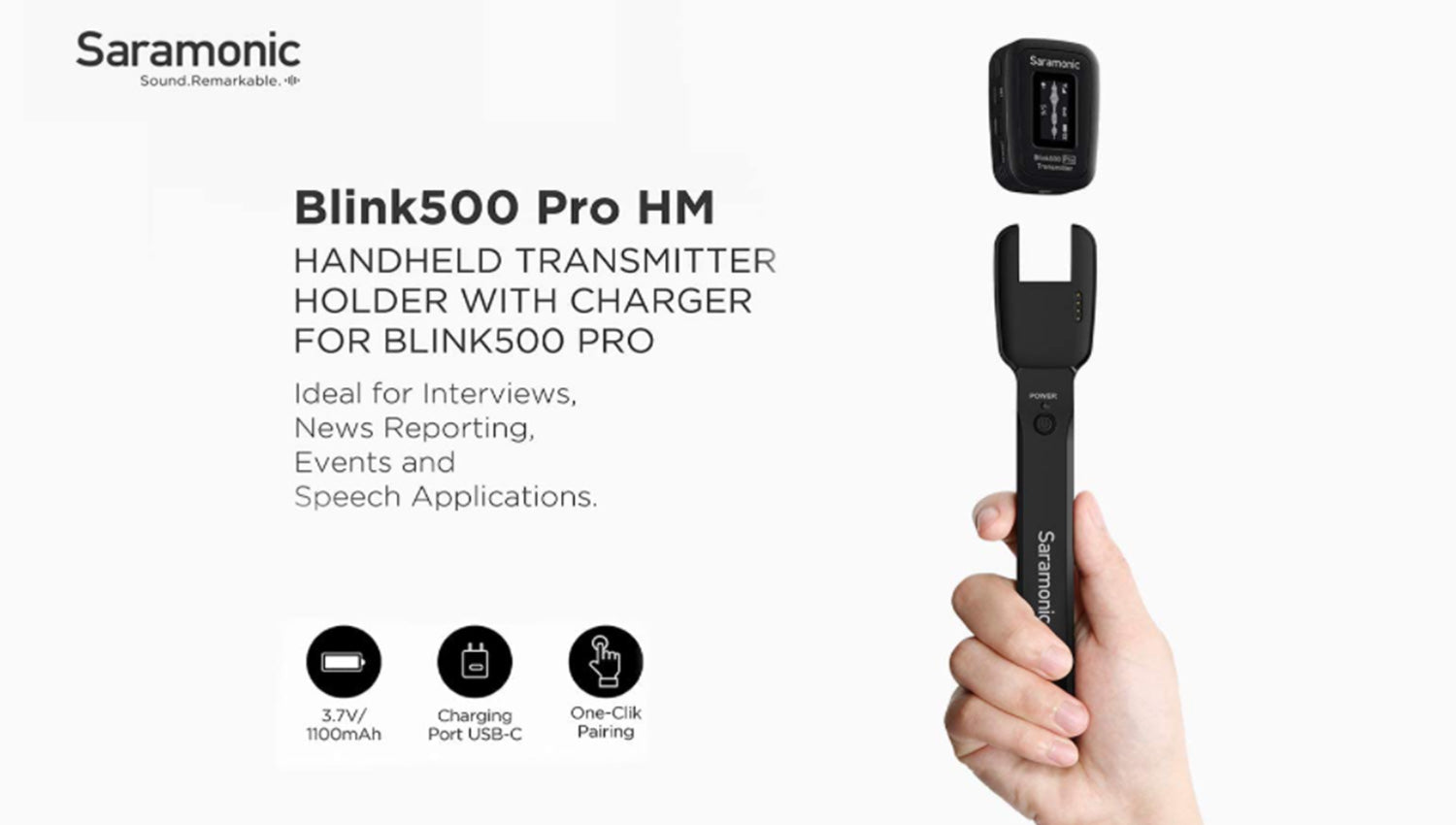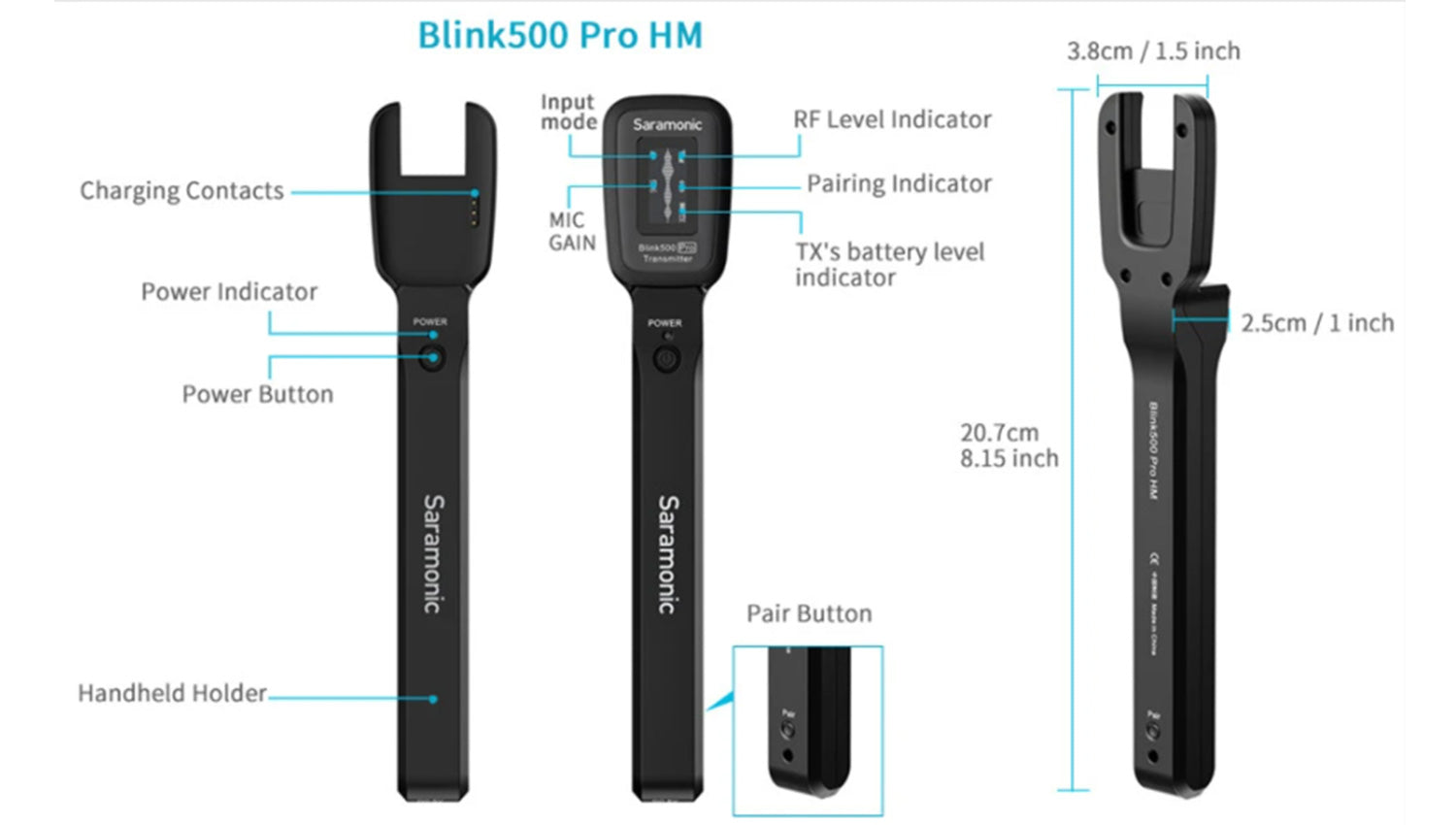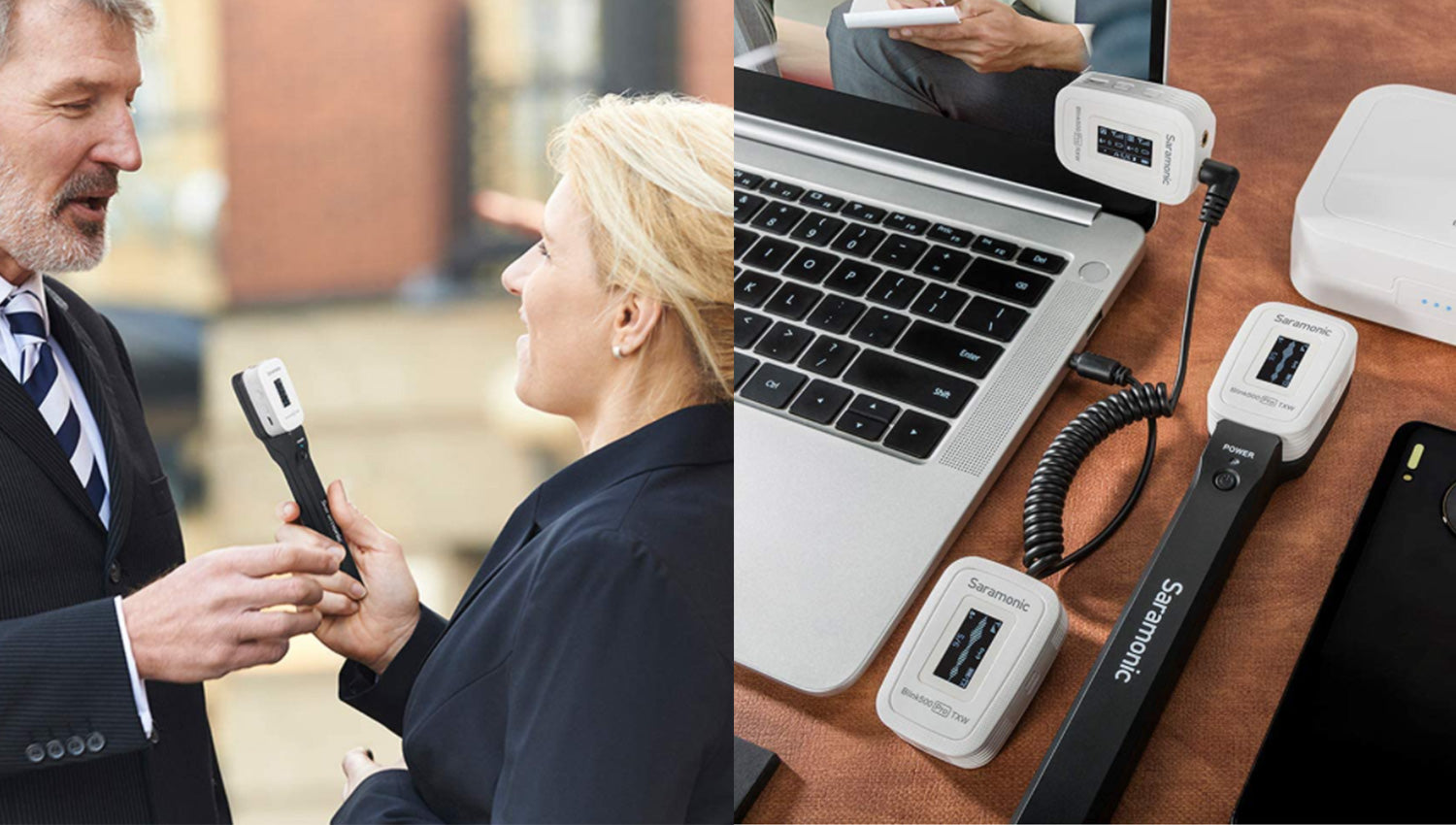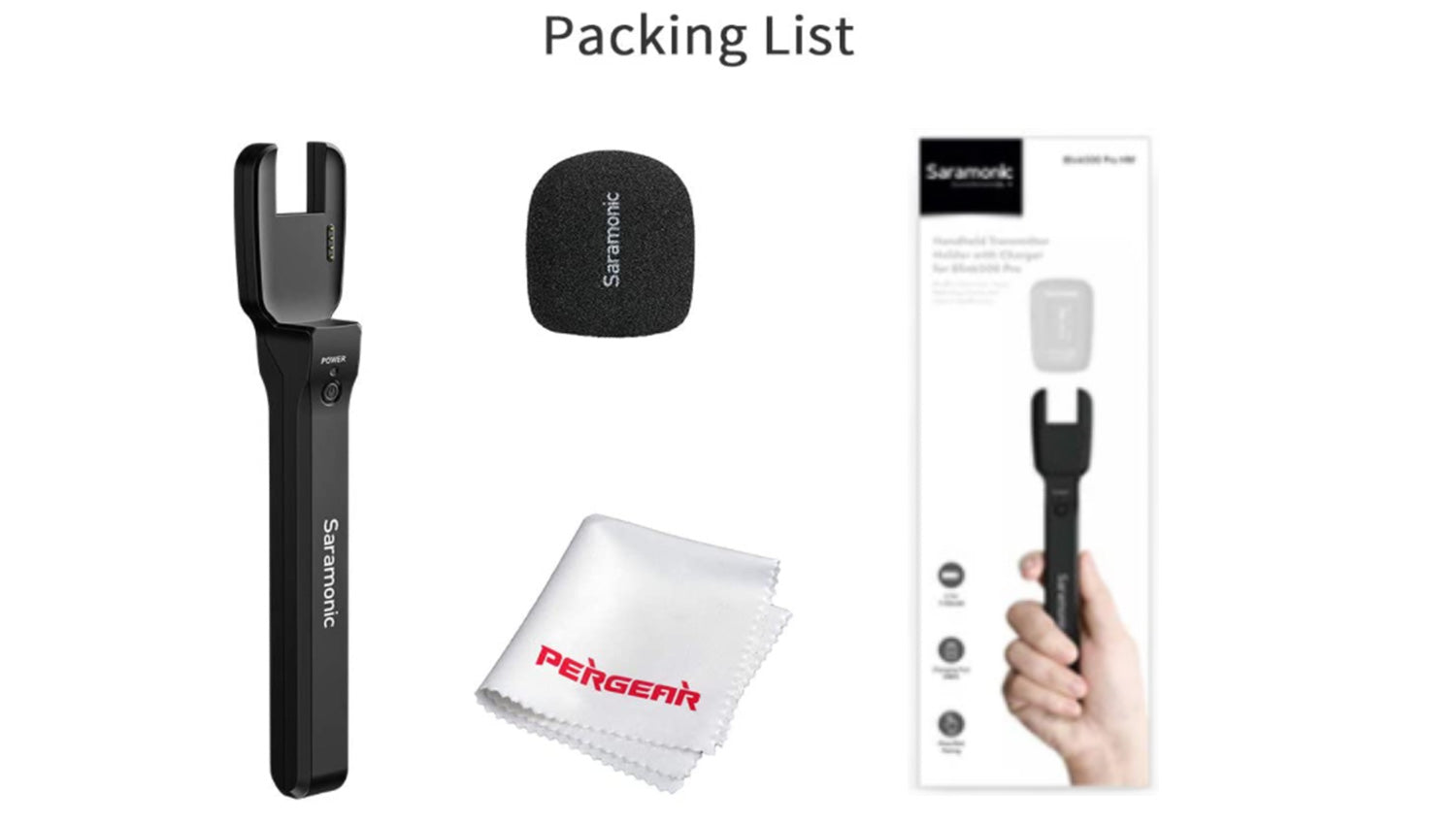 Payment & Security
Your payment information is processed securely. We do not store credit card details nor have access to your credit card information.